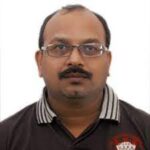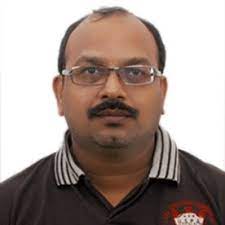 We started working with Security Brigade as a cost effective solution for doing VAPT for applications and networks for our customers. But we have developed a great partnership with Security Brigade over the last 6+ years. They treat our customers as their own customers and provide solutions and do the activities as per agreed terms and sometimes even they don't mind going beyond and deliver to customer. We will be happy to continue working with them and refer others as well.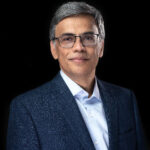 I have been using Security Brigade services for the past fourteen years. In my role as leading the cybersecurity Initiative at multiple national system integrators in India, I have worked with them to provide VA/PT, External Attack Surface Management, and Red Teaming services to large corporate customers. In each case they have met or exceeded expectations resulting in repeat business. I have no hesitation recommending their services for quality conscious customers wanting to enhance their security posture.
A network vulnerability assessment is a security assessment that identifies and prioritizes vulnerabilities in a network. It is a systematic process of scanning, identifying, and classifying security vulnerabilities in a network. Network vulnerability assessments are...
Our Approach to Network Penetration Testing (VAPT)
What is a Network Penetration Testing (VAPT)?
Network penetration testing is a security assessment that simulates an attack on a network to identify vulnerabilities that could be exploited by malicious actors. The goal of a network penetration test is to find and fix security weaknesses before they can be exploited by attackers.
A network penetration test is typically conducted by a team of ethical hackers, also known as penetration testers or pen testers. The pen testers will use a variety of techniques to scan the network for vulnerabilities.
The frequency of network penetration testing will vary depending on the organization's needs and risk profile. However, it is generally recommended to have a network penetration test conducted at least once a year.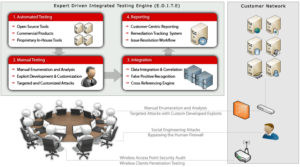 Deliverable of Our Network Penetration Testing (VAPT)?
Executive Presentation: provide high level executive summaries of the engagement, key root cause analysis of the identified issues & best practice recommendations for the long-term to help leaders better understand their risk and incorporate our recommendations into their roadmap.
Detailed Technical Reports: provide in-depth descriptions, step by step proof of concepts, detailed recommendations with source-code & configuration examples of all the security issues identified as part of the assessment. Security issues identified are risk-rated based on the Common Vulnerability Scoring System (CVSS) and mapped to industry leading standards such as OWASP Web Top 10, OWASP Mobile Top 10, etc.
Safe To Host Security Certificate: The certificate of compliance is a formal document that is issued by the auditor to the organization. This document states that the organization has been found to be in compliance with the guidelines.
List of Recommendations for Improvement: The list of recommendations for improvement will identify areas where the organization can strengthen its technology risk management framework. These recommendations can be used by the organization to improve its security posture and reduce its risk of a data breach or other security incident.
Benefits of a Network Penetration Testing (VAPT)
Identify and prioritize risks
A penetration test can help you identify vulnerabilities in your network security that could be exploited by hackers. This information can then be used to prioritize your security efforts and focus on the most critical risks.
Reduced risk of fines and penalties
A penetration test can help you test the effectiveness of your security controls and identify any weaknesses that could be exploited by hackers. This information can then be used to improve your security posture and make it more difficult for hackers to gain access to your systems.
Mature your environment
A penetration test can help you identify areas where your security posture can be improved. This information can then be used to mature your environment and make it more secure over time.
Avoid costly data breaches
A data breach can be incredibly costly, both in terms of financial losses and damage to your reputation. A penetration test can help you identify and fix vulnerabilities that could lead to a data breach, helping you avoid these costly consequences.
Real-Time Customer Dashboard
Our Real-Time Customer Dashboard delivers transparency during our assessments and provides customers with a dynamic view of our security assessment and compliance services.
The dashboard enables customers to track all their projects through a single platform, manage timelines, track open issues, allocate responsibilities internally, learn about remediating issues etc. It also allows customers to get a real-time view into individual projects as they are being executed, track requirements, learn about identified issues, resolve tickets etc.
The dashboard allows for seamless collaboration between customer & our teams to ensure that we execute and deliver the absolute best and most comprehensive assessments.