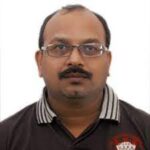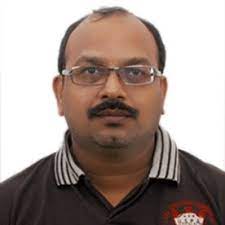 We started working with Security Brigade as a cost effective solution for doing VAPT for applications and networks for our customers. But we have developed a great partnership with Security Brigade over the last 6+ years. They treat our customers as their own customers and provide solutions and do the activities as per agreed terms and sometimes even they don't mind going beyond and deliver to customer. We will be happy to continue working with them and refer others as well.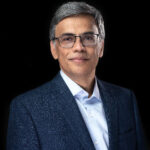 I have been using Security Brigade services for the past fourteen years. In my role as leading the cybersecurity Initiative at multiple national system integrators in India, I have worked with them to provide VA/PT, External Attack Surface Management, and Red Teaming services to large corporate customers. In each case they have met or exceeded expectations resulting in repeat business. I have no hesitation recommending their services for quality conscious customers wanting to enhance their security posture.
The OWASP Mobile Top 10 Project is a community-driven effort to identify and prioritize the most critical security risks to mobile applications. The project is led by the OWASP Mobile Application Security (MAS) Project, which is a global community of security...
Our Approach to Mobile Application Penetration Testing
Automated Vulnerability Scanning
Local Permissions & Storage
What is a Mobile Application Penetration Testing?
The goal of our mobile application security testing service is to fully validate your applications against all types of attacks against the core application, back-end APIs, business logic etc. Our security testing approach leverages a combination of intelligent automation that leverages AI & ML along with in-depth testing by elite teams of experts that focus on business logic testing.
Intelligent Automation
Our proprietary AI + ML intelligent testing engine, processes each application in a sandbox environment. It includes:
Static Application Security Testing (SAST)
Dynamic Application Security Testing (DAST)
Automated Reverse Engineering to Identify Key Processes, Components & Map Functionality
Validation of Local Permissions, File System Access & Android API Calls.
Expert Driven Manual Testing
Our elite team of experts manually review the application, its internals and its API calls to carry out a comprehensive security assessment. This includes:
Creating a step-by-step mindmap of the application functionality, data flow, back-end API calls and business logic.
Creating test-cases of abuse scenarios to identify business logic vulnerabilities in the application flow.
Leveraging our AI + ML based platform to identify potential gaps, vulnerabilities & abuse scenarios based on data from thousands of client engagements
Our team works to combine the findings from the Intelligent Automation & Expert Driven Manual Testing phases to create a comprehensive report of all security issues within the mobile application ecosystem.
Benefits of a Mobile Application Penetration Testing
Identify and fix security vulnerabilities
Penetration testing is the process of simulating an attack on a system or application in order to identify and fix security vulnerabilities. This is the most important benefit of mobile application penetration testing, as it can help to prevent attackers from exploiting vulnerabilities to steal data, disrupt operations, or cause other damage.
Improve the security of mobile applications
Mobile applications are increasingly being used to store and process sensitive data. Penetration testing can help to identify and fix vulnerabilities in mobile applications, making them more secure and protecting the data that they contain.
Meet compliance requirements
Many industries are subject to regulations that require them to implement certain security controls. Penetration testing can help organizations to demonstrate that they are meeting these requirements and to identify areas where they need to improve their security posture.
Reduce the risk of data breaches
Data breaches are a major concern for businesses of all sizes. Penetration testing can help to identify and fix vulnerabilities that could be exploited by attackers to steal data. This can help to reduce the risk of a data breach and the associated costs and reputational damage.
Deliverable of Our Mobile Application Penetration Testing?
Executive Presentation: provide high level executive summaries of the engagement, key root cause analysis of the identified issues & best practice recommendations for the long-term to help leaders better understand their risk and incorporate our recommendations into their roadmap.
Detailed Technical Reports: provide in-depth descriptions, step by step proof of concepts, detailed recommendations with source-code & configuration examples of all the security issues identified as part of the assessment. Security issues identified are risk-rated based on the Common Vulnerability Scoring System (CVSS) and mapped to industry leading standards such as OWASP Web Top 10, OWASP Mobile Top 10, etc.
Safe To Host Security Certificate: The certificate of compliance is a formal document that is issued by the auditor to the organization. This document states that the organization has been found to be in compliance with the guidelines.
List of Recommendations for Improvement: The list of recommendations for improvement will identify areas where the organization can strengthen its technology risk management framework. These recommendations can be used by the organization to improve its security posture and reduce its risk of a data breach or other security incident.